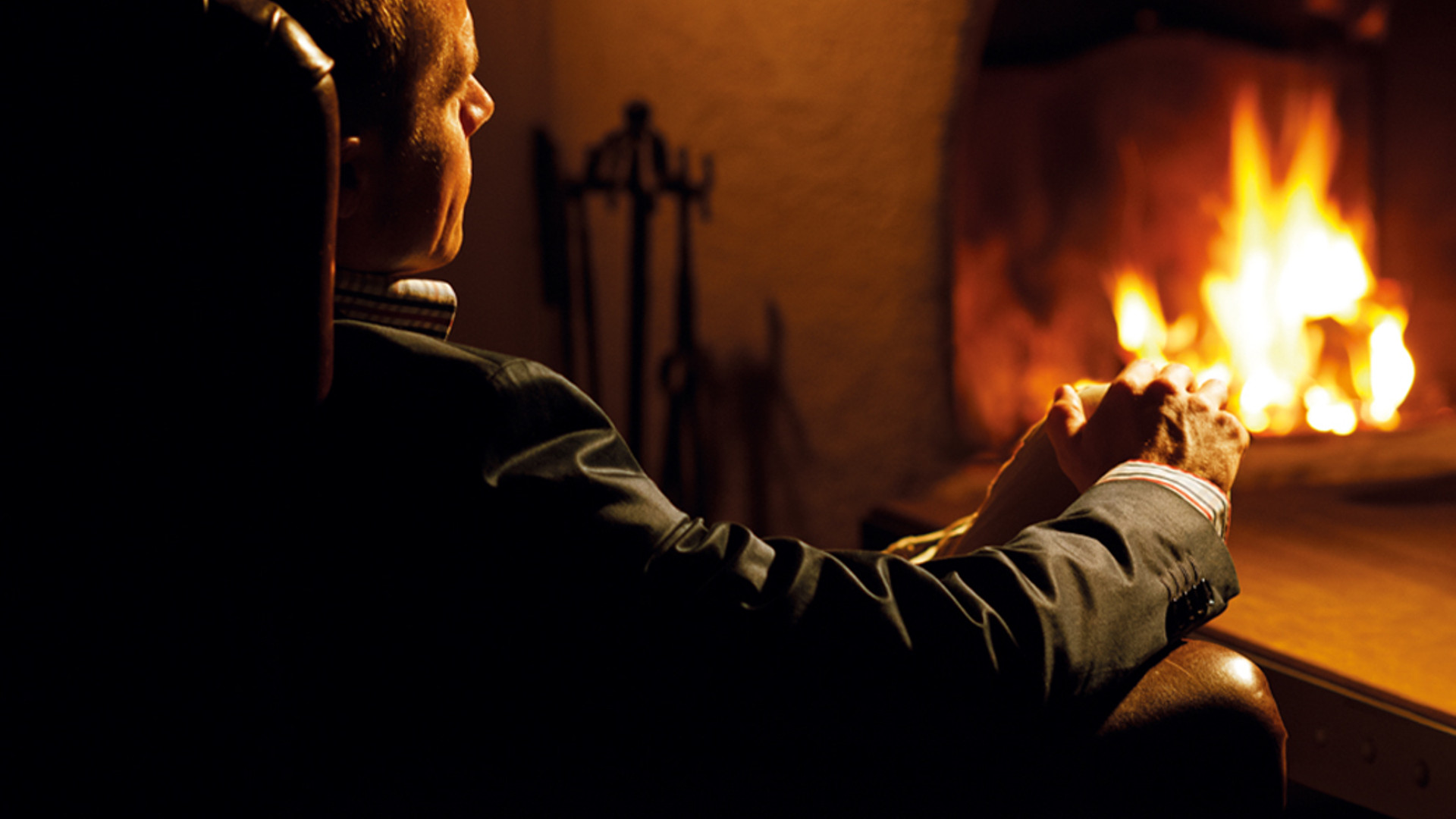 About the Resort Capi Hnizdo
The full history
Resort Capi Hnizdo (Stork's Nest) is an unique place a representative venue for organizing conferences, meetings or company or other events combined with a deserved relaxation in a beautiful nature.
A terrific place
Discover our luxury accomodation, great dining and a broad range of relaxation, sports and argotourism activities.
Resort Capi Hnizdo is an ideal free time location for individuals and families. It is located less than 50 kilometers southeast from Prague between Benesov and Olbramovice.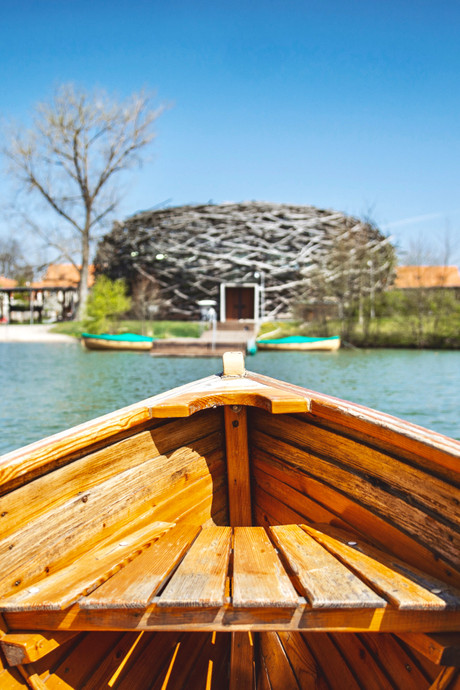 How the Semtín farm turned into Resort Capi Hnizdo
Our resort is located on the land of a former village calledKačerova Lhota. The village, along with others in vicinity, ceased to exist as a result of the 30 years' war.
The local authorities howerver ordered a new farm be built in the location, which was called Novy Dvur Semtin. The new farm extended to the villages Semtin and Semtinek and its farmland totalled more than 136 hectares. The farming business was in 1875 complemented with a distillery. The prosperity however did not last forever as the 20th century limited further development. Over time, the farm started to decay and at the beginning of our century it was not used at all.
In 2006, the planning works on redesign of the entire campus started. The objective was clear: create a place with luxury accomodation, a venue for business events and free-time activities while respecting the surrounding landscape. Four years later, the reconstruction was successfully finished.
The Resort's most dominant element is our modern riding hall that resembles a stork's nest. Storks that live here since 1926, return every year from Africa. When we created our resort our primary objective was to create a unique place where every guest likes to come back. A place, where the guest can spend time in absolute harmony with the nature and surrounding landscape.
The riding hall building received many awards, it was nominated for the Building of the Year 2010 and it also reached top ten at the the World Architecture Festival in Barcelona in 2011.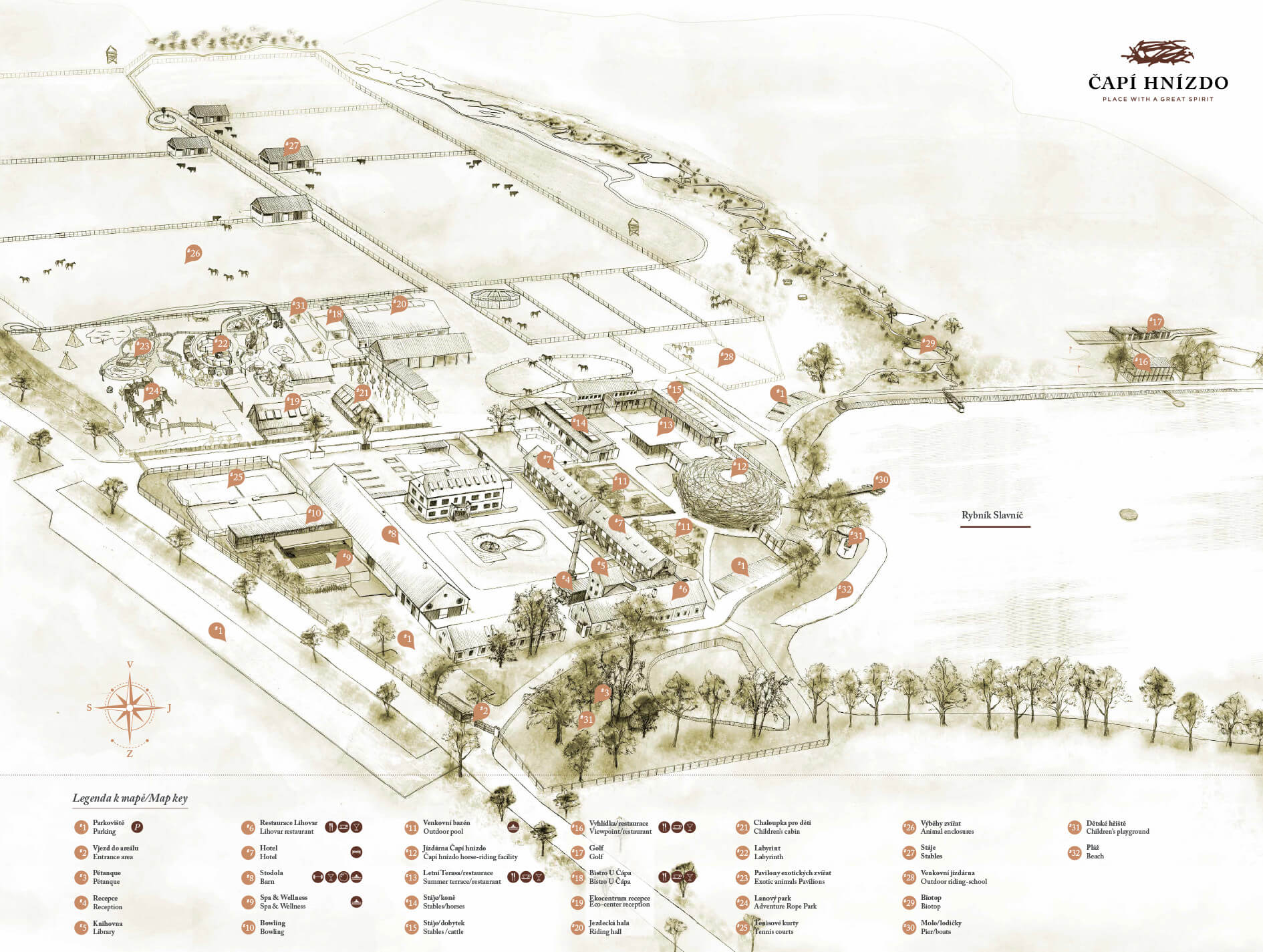 News
What is happening at the Resort Capi Hnizdo