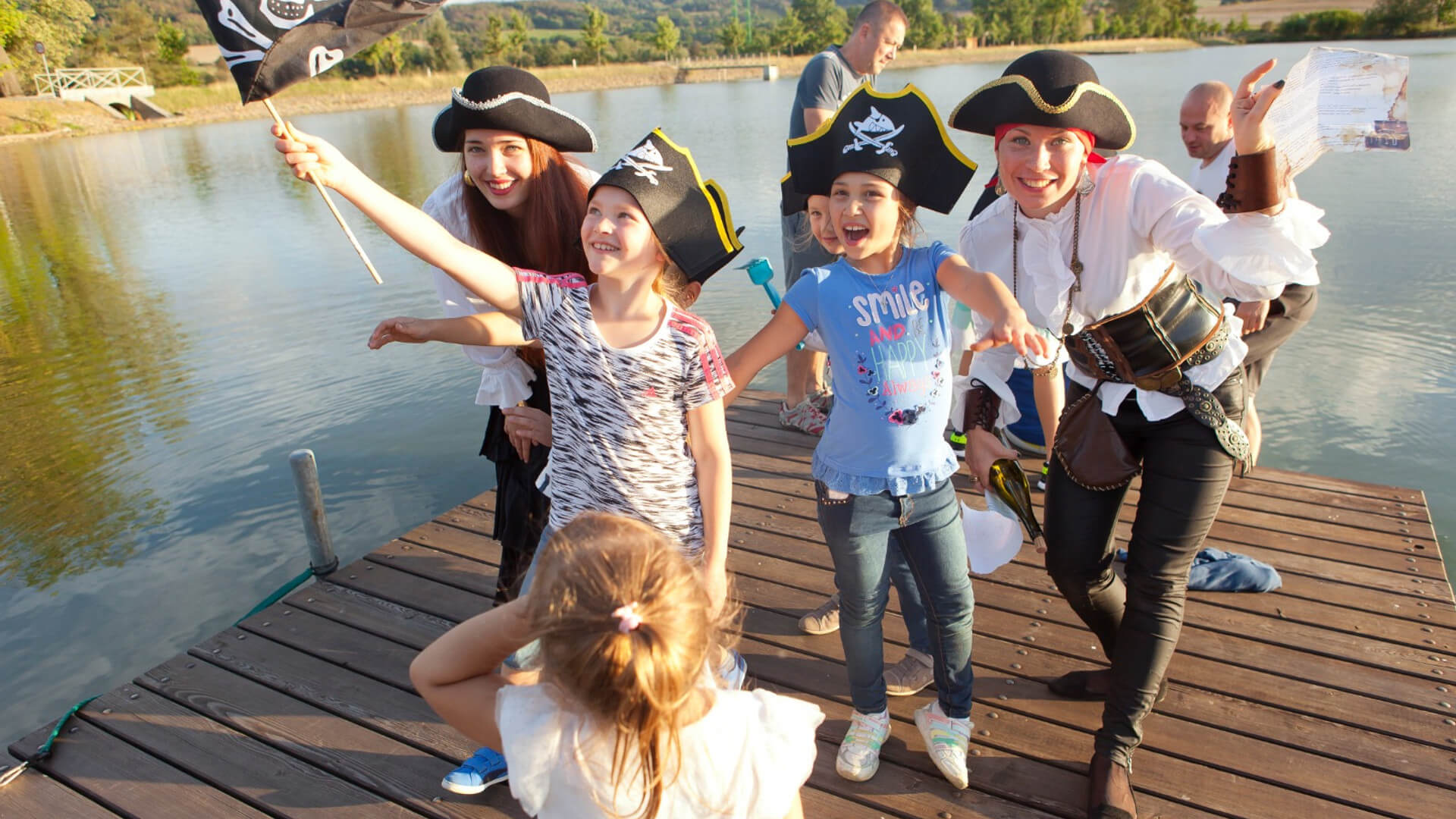 Day Camps
Four Summer Adventures
Day Camps at the Resort Capi Hnizdo
9th edition of summer day camps 2020 for children between 4 and 13 years
Price per run is 3500 CZK / child, price for a sibling is 3200 CZK, and each following sibling 3000 CZK.

The price covers meals, drinks, material for creative activities, trips, insurance and qualified supervision.
Children will daily meet at Eco-Center Capi Hnizdo, Dvůr Semtín 1, Olbramovice.

The children activities are organized as movement and knowledge games that lead to discovering the world around us. Everything is adapted to the age and abilities of the group.

The program runs every day from 8.00 to 16.00.
We can look after children from 7.00 to 17.00.
Dates of the Adventures
1st Adventure
13–17 July 2020

2nd Adventure
27–31 July 2020

3rd Adventure
3–7 August 2020
4th Adventure
17–21 August 2020